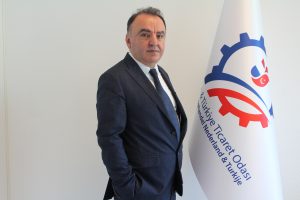 Hollanda Türkiye Ticaret Odası başkanı Ethem Emre'den Ramazan Bayramı mesajı
Değerli İşadamlarımız,
Mutual respect, We are happy to have a Ramadan Feast, where love and tolerance are experienced most intensely.. Holidays are fraternity between people, where love and respect are riveted, they made peace by forgetting their resentment with each other, the days when they embrace brotherly.
Bu vesileyle idrak edeceğimiz Ramazan Bayramının ülkemize ve bütün insanlığa birlik, beraberlik, sevgi, barış, kardeşlik ve huzur getirmesini diliyor, bayramınızı en içten duygularla kutluyorum.
Ethem EMRE
Hollanda Türkiye Ticaret Odası Başkanı
View full post on Haber Utrecht