Heralding the feast at the end from the very first day, Ramadan, which spreads all visible and invisible beauties on us and decorates them with hope, about to meet us again, with whom
Read More
Extreme rightists protesting the iftar program in Copenhagen, the capital of Denmark, The Quran was lit and "Europe is Ours" by opened a banner. "Iftar in Municipality Square" program organized by philanthropists,
Read More
PASSOLIG General Manager Kazancı, "Galatasaray in the number of cards 950 binle lider, second Fenerbahce 885 binlerde, Besiktas 750 bin and Trabzonspor 263 binde. Her geçen gün büyüyen
Read More
What prevents us from committing crimes? Or what prevents us from mistreating people around us? So what could glorify us? In every person, her bad things
Read More
US President Donald Trump, Protested by action involving tens of thousands of demonstrators in London. Demonstrators gathered in Trafalgar Square since the morning, British police took intense security measures
Read More
Religious Affairs in the city of Dresden, Saxony, Germany, to the Turkish-Islamic Union (DİTİB) Attached to the Fatih Mosque by people whose identity has not yet been determined. occurring at noon
Read More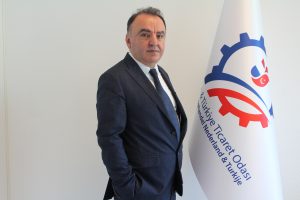 Turkey Netherlands Chamber of Commerce chairman Ethem Emre to Eid al-Fitr message Dear Businessmen, Mutual respect, Another Ramadan Feast where love and tolerance are experienced most intensely.
Read More
In refugee camps in the Netherlands 4,5 about a thousand during the year 600 refugee boy disappeared. In the news in the country's NRC newspaper, gazetenin kaybolan sığınmacı çocuklarla ilgili yaptığı araştırmada
Read More